Spring House tasting
THE DEBATE is thrilled to announce the opening of our very own tasting salon, located at the historic Spring House in downtown St. Helena. Please join us as we discuss, negotiate and most definitely debate the influence of dirt on the great wines of Napa Valley. Gain a sneak peek of THE DEBATE single-vineyard Cabernet Francs and Cabernet Sauvignons during your private, customized tasting experience. Guests should allow 90 minutes for this one-of-a kind experience. Email Todd Kerlin at todd@thedebatewine.com to schedule your appointment.
Read our opening press release here.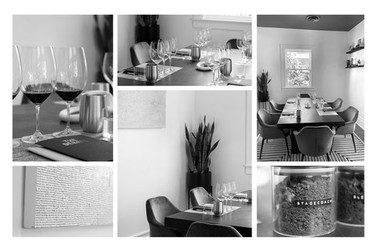 ---
Virtual
Enjoy your very own privately hosted THE DEBATE tasting from home or your office. We invite you to gather friends, family, business colleagues or any wine lover in your life to taste these incredible wines. Allow us to personally curate your experience to suit exactly what you are looking for…virtually. We will taste, learn, laugh and, of course debate!
---
In-home tastings
Our mission has always been to bring people together to share a glass of wine, to discuss and debate just as our team does. We have found that tables across the country have asked us for tools to throw their own wine experience. Allow THE DEBATE to curate your very own experience in the comfort of your own home. Together, let's "set the table" for the next great debate. Do not hesitate to contact us via email at info@thedebatewine.com​

We have also included some documents to make you the expert!
Cabernet Sauvignon Elevate The Debate Placemat
Cabernet Sauvignon Valley Floor Placemat